Fire prevention: the golden rule for the development of the right roofing material
27/07/2023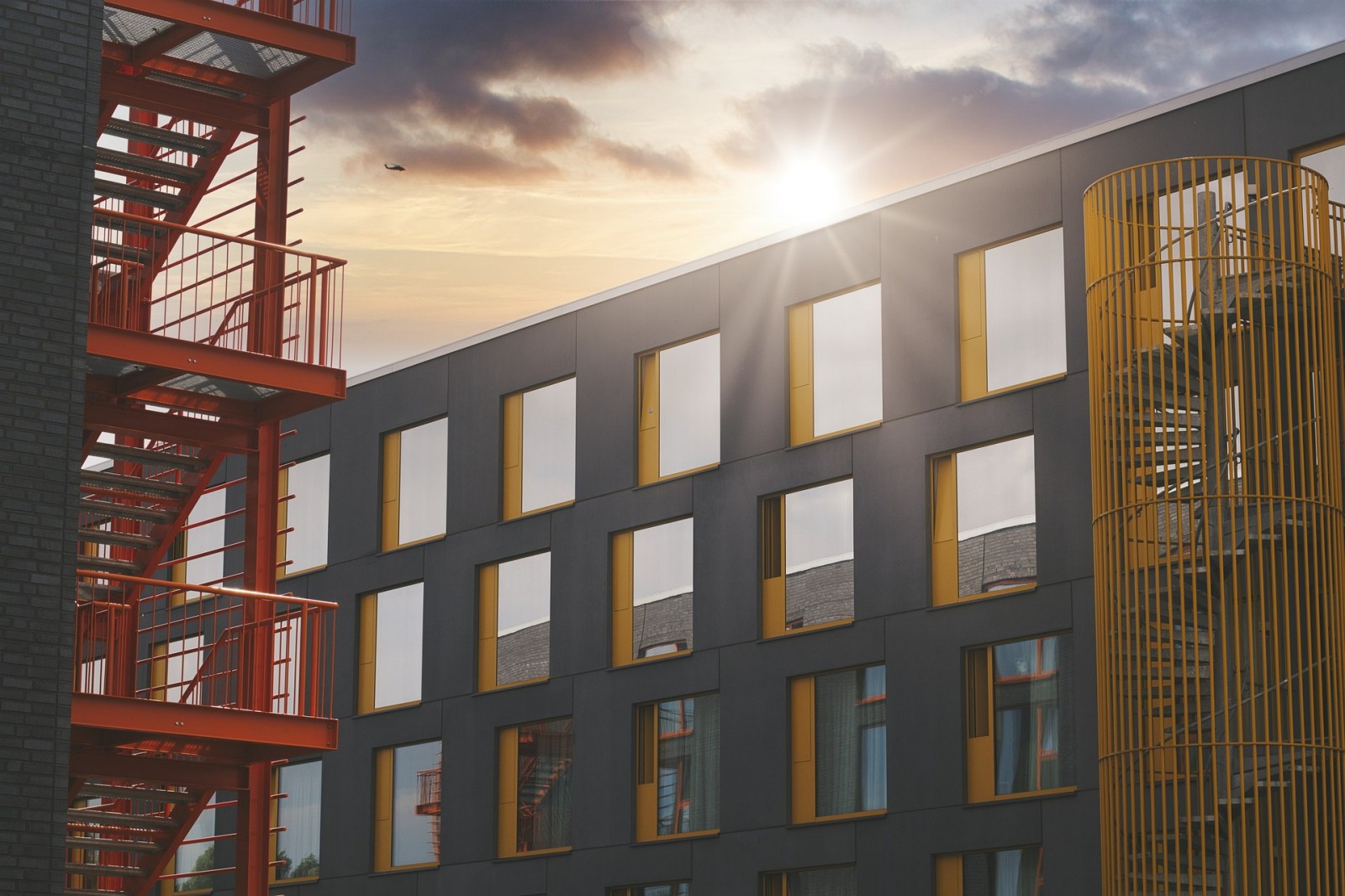 Hot, dry summers like the one in Germany right now always spark the fear of fire igniting in and around buildings. Fire prevention and the spread of fire thus play a crucial role in the development of the right materials for different types of roofing structures.

Fire prevention and the spread of fire play an important role in planning and constructing buildings and in the choice of roofing structures and materials. Regulations focus on three aspects crucial to fire prevention and blocking it from spreading. Aspects that need thorough consideration by material producers in their development process and later when they are marketing their products to building owners, architects, construction companies and roofers. These aspects are:
1. Does the roofing material need to protect from outside in or from inside out?
Outside in: Roofing material must resist the effects of fire from the outside for a sufficiently long time and prevent fire transmitting to the inside of the building through flying fires and radiant heat.
Inside out: In some cases, roofing materials must resist a fire inside a building from spreading to adjacent higher buildings or parts of buildings through flying fires and radiant heat. Most buildings have, however, a built-in inside-out protection through their wall and ceiling structure.
2. What type of building is constructed?
Regulative standards distinguish between different building types (Gebäudeklassen - GK) for fire prevention in Germany (see table 1). Within the building types, it defines the parts of the building requiring the degree of fire resilience. Most residential pitched roofs do not require an additional fire protection layer under the tiles, while industrial flat roofs often do. Semi-detached houses require a 30 cm high firewall or a 50 cm non-combustible roof cladding on either side when the roofs are continuous. Table 1: Building categories Most roofs do not require the application of any type of incombustible roofing structure or materials. Other areas with a higher need for fire prevention are: facades, escape routes, defined firewalls, flooring in public buildings, and, among others, pass-throughs in wall ventilation and heating ducts.
3. What types of material should be offered to the roofing market in accordance with regulations?
Materials used for the construction of buildings are classed A1/2, B, C, D, E, F defining the length of time the material needs to withstand fire. The fire resistance classes according to DIN 4102-2 also apply in Germany. It differentiates between fire resistances (F) 30 to 180 (minutes required to resist fire). Against all expectations, many building types do not require non-combustible roofing materials. Flat roofs and buildings higher than 22 m require the most attention by material producers when it comes to fire prevention.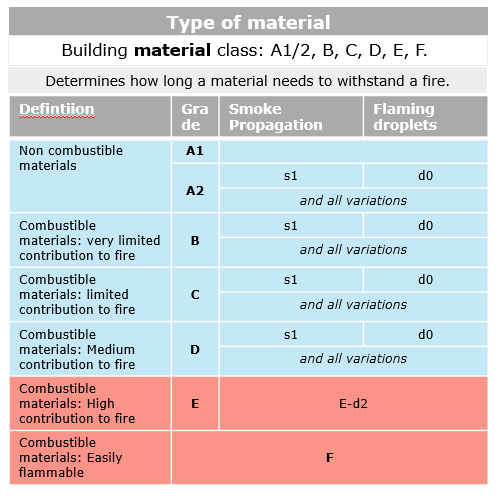 Table 2: Material categoriesImportant for material producers is also that fire regulations often mandate that multilayered roofing structures need to comply as a compound. All materials must at least qualify as class E. Fire resistance can be improved by adding extra layers to the structure:
Bituminous roofing membranes are Class E-F. If a graphite granulate layer is added it qualifies as class A-D.
Elastomeric roofing membranes (e.g. EPDM, CSM, NBR, IIR) are Class E-F. If a gravel layer (e.g. slate) is added it is class A-D.
Thermoplastics roofing membranes (e.g. PVC, FPO, PIB, EVA) are Class E-F. If a fiberglass substrate with acrylic finish/gravel is added it becomes class A-D.
Sandwich panels with a PIR-foam qualify as class B, mineral wool core as class A.
Mineral wool is highly fire resistant in addition to the steel outer and inner shell of panel. However, producers need to be aware that they compete against the much cheaper and lighter foam core panels.
For a successful development and marketing of new roofing materials, decisions of the material producers must focus on the current fire protection legislation. Fire protection surveyors and other related consultants can assist to identify current requirements and unmet needs of decision makers when choosing new roofing materials to prevent fire and its spreading at the earliest stage.

Are you interested in further information?
Please do not hesitate to contact us: Dorothea Slevogt
Phone number +49 6201 9915 76, Dorothea.slevogt@SchlegelundPartner.de © Schlegel und Partner 2023