Schlegel und Partner spoke at Groz Beckert's International Textile Conference in Albstadt
01/12/2016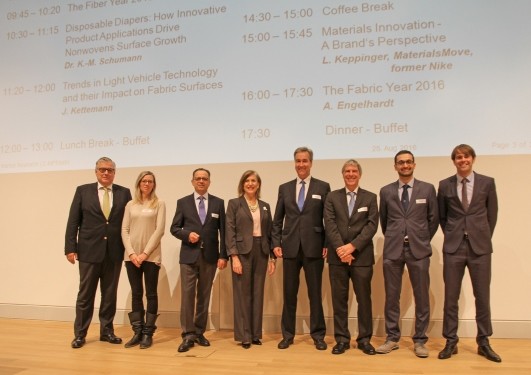 Various expert presentations from the textile industry were held at Groz Beckert's International Textile Conference. Jan Kettemann, Consultant Chemicals and Technical Consumables, spoke about varied applications for textiles in cars.
Find out more about the event on
www.groz-beckert.com
Groz-Beckert is the world's leading provider of industrial machine needles, precision parts and fine tools as well as systems and services for the production and joining of textile fabrics.
Source and Picture: Groz-Beckert KG© Schlegel und Partner 2016